Controlling curly hair is something that, for many in the curly community, feels like a myth. Something unattainable and outside of our grasp. At VER, we strive to show our curly guests that not only is this possible but it is beyond your imagination. With the correct guidance on cut, color, and product usage, our expertly trained staff can direct you to the curls of your dreams.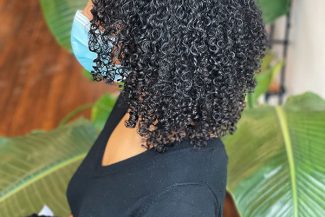 At VER, each of our staff go through a year long training that prepares them for success in helping you with your unique head of curls. We cover everything from consultation; how to ask the right questions and empower you to make bold choices, to shaping, the different types of curls and how to cut them correctly, the shape that works best for different curl types and face shapes, and curl specific coloring techniques that make your curls look lit from within or kissed by the sun. We talk about how to keep your hair healthy and all the different methods of styling and drying to achieve different looks from day to day.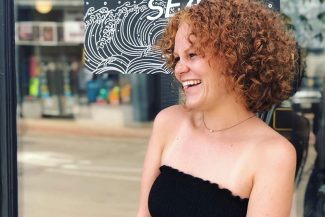 A common question we get is how to care for day 2, 3, 4, 5 hair. At VER, our stylists will show you multiple different methods based off the time available in your schedule. It is possible to have curls that look just as great on day 5 as they do on freshly washed curls.
With our Davines hair care line, we have tons of options of shampoo, conditioner and styling products to help you get the curl you desire. From curl creams, to serums, mousses and oils, we can help you decide on the best products for you. In addition, our styling techniques and products do not require a hard cast or crunchy texture to achieve frizz free, defined curls. We confidently partner with Davines because of the immense support we receive from their company as curly specialized hair stylists.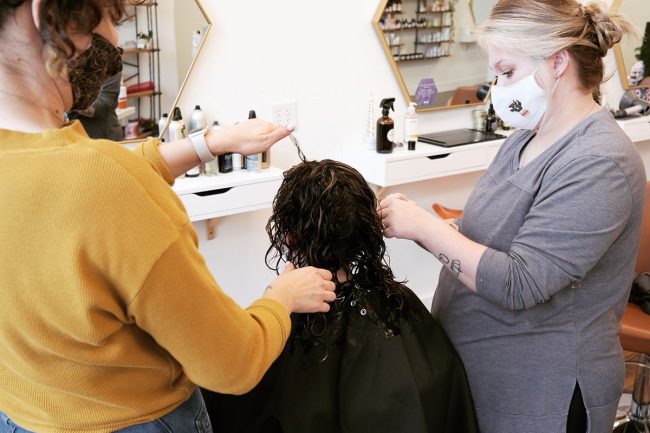 Got enough info that has you excited to check us out? Book HERE, or call Hanna, our salon coordinator at 715-318-9890 to book!