As hairstylists we are the epitome of style which includes healthy, nourished hair. The truth is that it takes dedication , the right products, restraint, avoiding heat styling, and protecting your hair when you do. Very few of us are blessed with healthy shiny hair. Davines, however, can help transform your hair and life with the Circle Chronicles line of hair masks available at our Eau Claire salon located on University of Eau Claire campus. All of the masks are created with sustainable, farm grown, naturally derived ingredients, including superfoods and clays. Each product is customized to fit the needs of your individual hair and scalp.
The Circle Chronicles are an ideal solution for wherever life may take you. You can experience them in salon or at home, they are multi-use, travel friendly, and provide immediate results in 10 minutes or less. Each has unique properties to refresh and revive even the most compromised hair.
The Let it Go Circle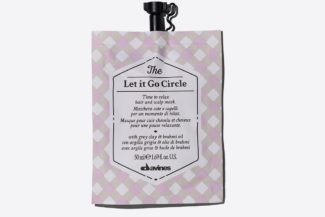 Time to relax hair and scalp mask contains grey clay and brahmi oil, which balances, and adds softness. Wash the stress away and give your hair and scalp the break it needs. The scent alone is enough to put you in a state of zen.
The Quick Fix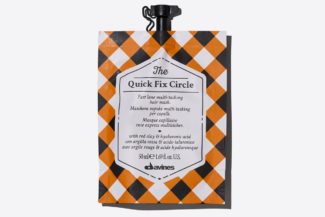 The fast lane multi-tasking hair mask adds hydration and smoothness with hyaluronic acid and red clay. It's great for when you are in a hurry but need extra moisture ASAP. This mask works in 3 minutes or less leaving your hair looking like you had the time.
The Spotlight Circle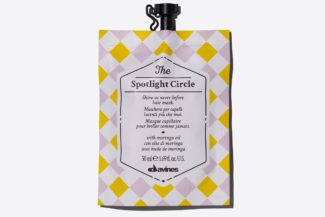 Shine as never before, this hair mask is great for when you want that extra sparkle. It is made up of moringa oil, rich in fatty acids, minerals and protein. This mask is lightweight, conditioning and gives the hair luster and intense shine.
The Purity Circle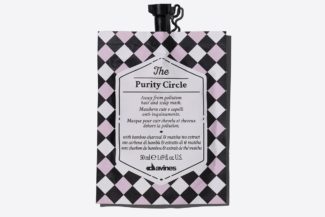 Escaping from pollution with this hair and scalp mask is the detox we all need. Whether you are exposed to the elements of city living, or travel often, this has everything you need to fight the free radicals that can build up on your hair. 100% naturally derived bamboo charcoal absorbs impurities, matcha tea extract detoxifies leaving your hair and scalp feeling, fresh, happy and healthy.
The Wake-Up Circle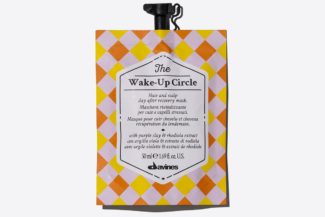 Hair and scalp day after recover mask helps balance, tone, and adds volume with violet clay and rhodiola. Having busy lifestyle, frequent travel or late nights can take a toll on our bodies, and also our hair. This mask leaves your hair and scalp feeling energized, and is perfect for when you need to rewind the damage of a stressful week.
The Renaissance Circle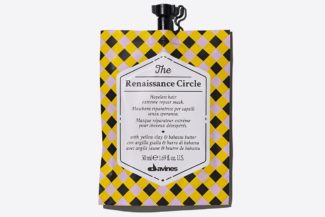 Hopeless hair mask is an extreme repair mask which helps restructure the hair with yellow clay and babassu butter leaving it feel nourished, strong, and silky. This mask is perfect for those who are frequent users of heat, or chemical services.
In this busy world our needs are always changing, and so are the needs of our hair. The Circle Chronicles were inspired by situations which allow us to share an experience , moments that unite people who are living the same adventure. We hope you find your perfect fit.